Hello. Welcome.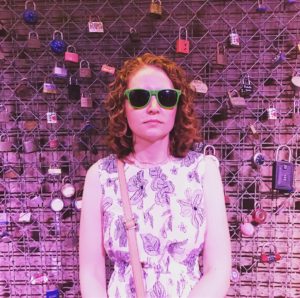 Tiffany E. Wilson is a writer and content creator. She enjoys writing speculative fiction, especially near future sci-fi extrapolations. In previous lives, she created training programs, sold exotic pets, and listed men's ties on eBay. Tiffany studied fiction writing at Columbia College Chicago and the Clarion Writer's Workshop at UCSD. She lives with her husband and chinchilla in Chicago.
Fiction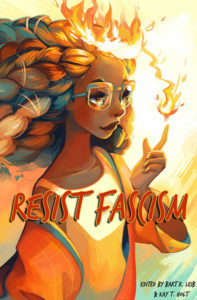 "Meet Me at State Sponsored Movie Night" is a short story about the small ways we can resist and how to reclaim our communities from fascists.
Released November 5th, 2018 in the anthology Resist Fascism from Crossed Genres.
Buy Print: Crossed Genres | Amazon
Buy eBook: Crossed Genres | Amazon Kindle | Barnes & Noble | Smashwords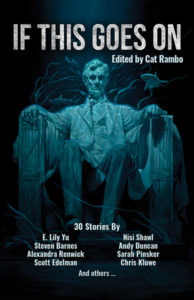 "One Shot" is a short story that explores what happens when a deadly pandemic hits the United State's healthcare dystopia and the risks one young woman has to take to survive.
Released March 5th, 2019 in the anthology If This Goes On from Parvus Press.
Buy Print: Amazon | Barnes & Noble | Indie Bound
Read Online: The Dread Machine
Get Updates
Connect with Me